Top & Bottom Automatic Labeling
Improve Labeling Efficiency


We can label the following:
No parts pricing sucker punches – VBS uses standard, industry-available components that are easily attainable from multiple vendors, in the design and construction of our equipment assuring our customer economical, simplified, fast and efficient maintainability.
Our Top and Bottom Labeling Systems provide automatic, precise label placement without the need for costly manual labor. Label information can be preprinted on the label, or can be printed during the labeling process.
Top & Bottom Labeling Features:
Yes.  We do this by means of an pacing conveyor and guide rails.
This is highly dependent on size of the label & label content.  A safe number is around 100-130 per minute if no printing is required.
Yes.  However, the label contents must be stored on our system (SDS Controller).  Even if the plant network goes down our system will continue to weigh packages and print a label.  When the network is back up, it can access our on-board SQL database to pull the weight information for each package.
See how bottom labels applied to packages: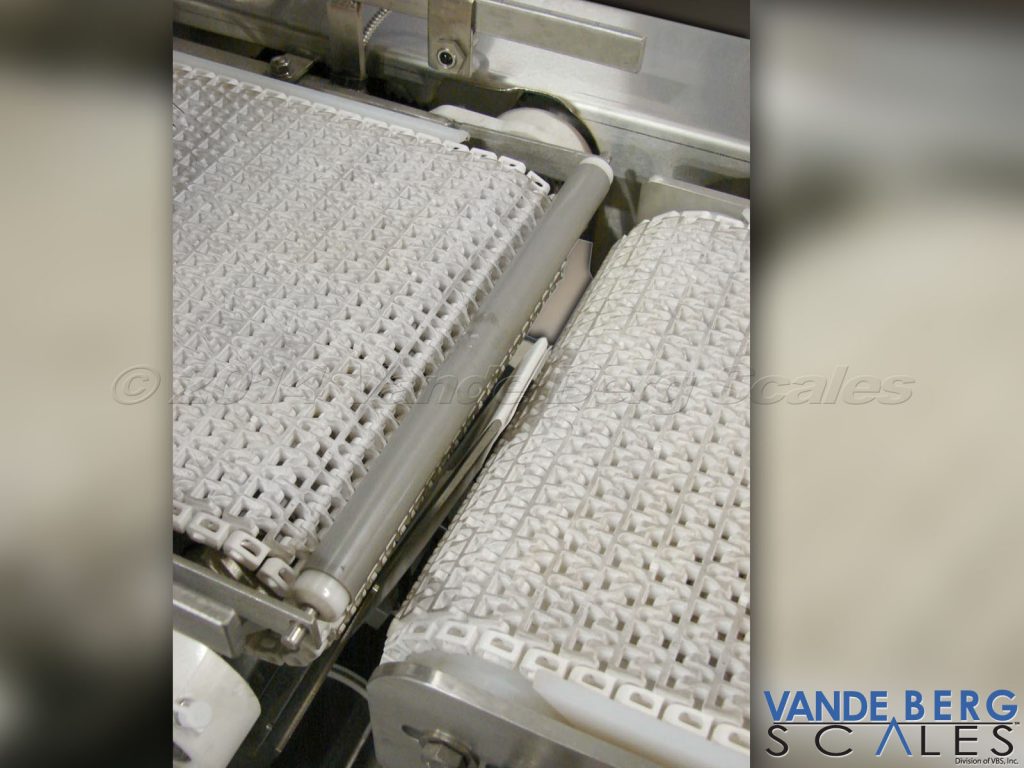 As the product moves along the conveyor, photoeyes will determine the leading edge. Once the product interrupts the photoeyes, a countdown will begin. After a predetermined time a label will be applied as the product moves over the bottom label applicator. The rate of label advancement matches the conveyor speed thereby ensuring proper label placement. The sequence above is the same whether a top or bottom label is applied.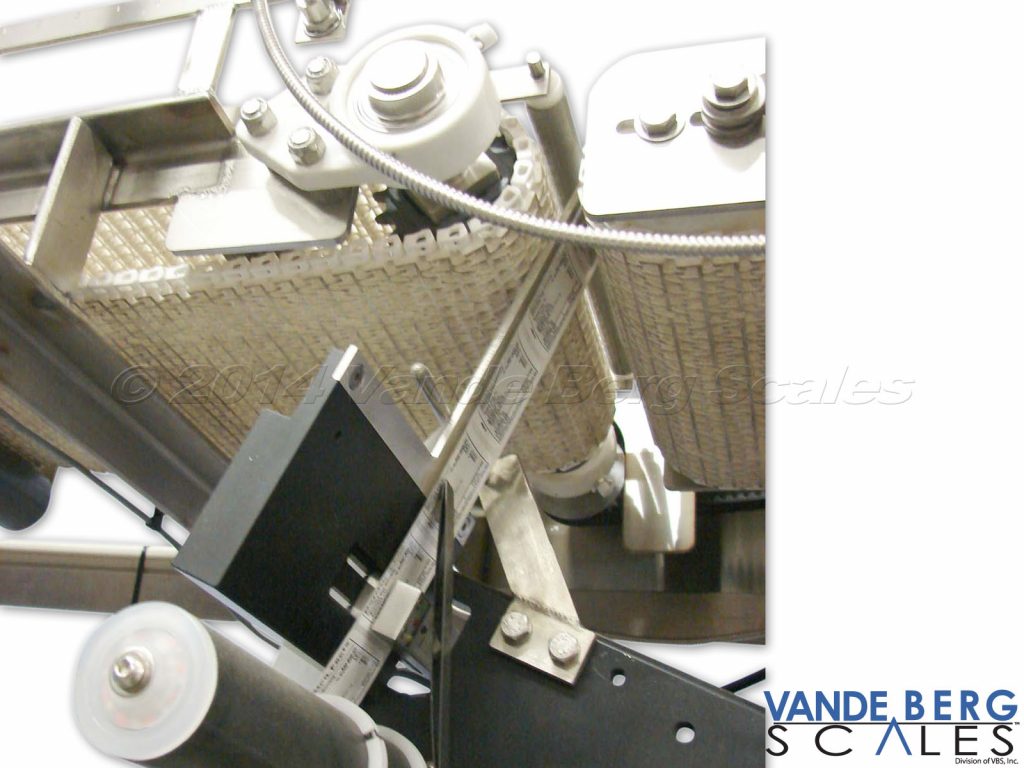 For applications needing a label on both the top and bottom of the package, Vande Berg Scales will build a combination top/bottom label applicator that exactly matches your needs.
Need a system that can label boxes? See system below.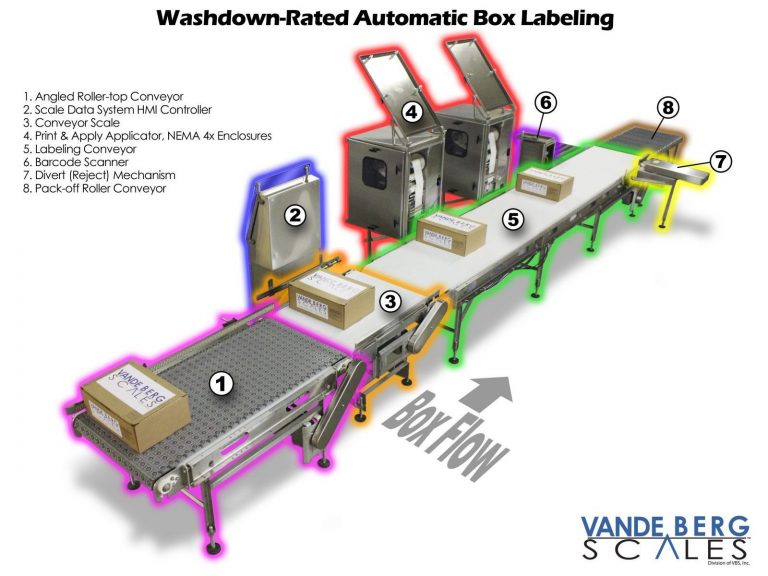 Downloadable PDF Resources
Didn't find what you're looking for? Try these products.