Amazing Box Label Flexibility
Manual Box Labeling Videos
Avoid annoying ads by watching videos here. ↓
Manual Box Labeling Videos




Additional Features & Benefits
No parts pricing sucker punches – VBS uses standard, industry-available components that are easily attainable from multiple vendors, in the design and construction of our equipment assuring our customer economical, simplified, fast and efficient maintainability.
This Manual Box/Case Weigh Labeling System combines several elements (scale, controller, printer and HMI interface) onto a frame that enables either mobile or stationary use. Easy-to-use interface makes weigh labeling a breeze!
Manual Box Labeler Features:
NTEP Capacity x Resolution (Standard)
200 lb  x   0.05   lb
100 lb  x   0.02   lb
  40 lb  x   0.01   lb
  20 lb  x   0.005 lb
Primary Components in Manual Case Labeling
Box/Case Labeling Program & Features
Compact & Mobile Manual Case Labeling System
I just wanted to let you know how much I appreciated working with you and the Vande Berg Scale Company. Your final custom design of the manual box scaling and labeling system for us has enhanced our packaging quality and efficiency quite a bit. We were able, within a small foot print, go from box erector and filling station, to scaling and labeling, and on to automatic box taping making a smooth system. Thank you again.
Thoughtful Programming Features
Label Designer Software (Included)
Supports most industry standard barcodes such as:
How do I create a label & print it?
Simply create the label on a Windows® desktop computer, transfer to a USB storage device and upload to our Scale Data System (SDS). The SDS Controller can simultaneously store several labels for quick selection based on product. You can also test print a label on any compatible label printer to preview before transferring to the SDS.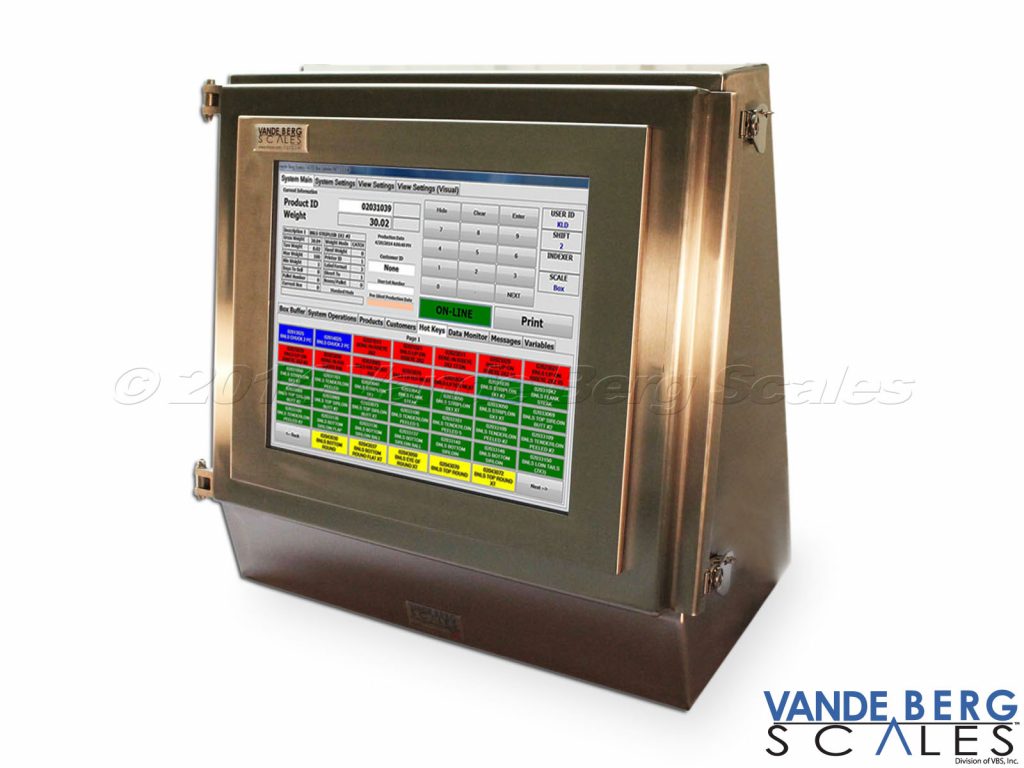 SDS Controller which accepts the label format for eventual label printing on a box or package. Learn more about the SDS Controller.
Downloadable PDF Resources
Didn't find what you're looking for? Try these products.