Washdown & Heavy Gauge – An industry first
Weigh Price Labeling Videos
Avoid annoying ads by watching videos here. ↓
Introducing the industry's first washdown automatic weigh price labeler!  The result is less expensive component replacement from a washdown crew's carelessness. Unit is made of 3/16″ SS plate, which is unrivaled in the WPL industry.
Weigh Price Labeler Features:
Advantages of Automatic Weigh Price Labeling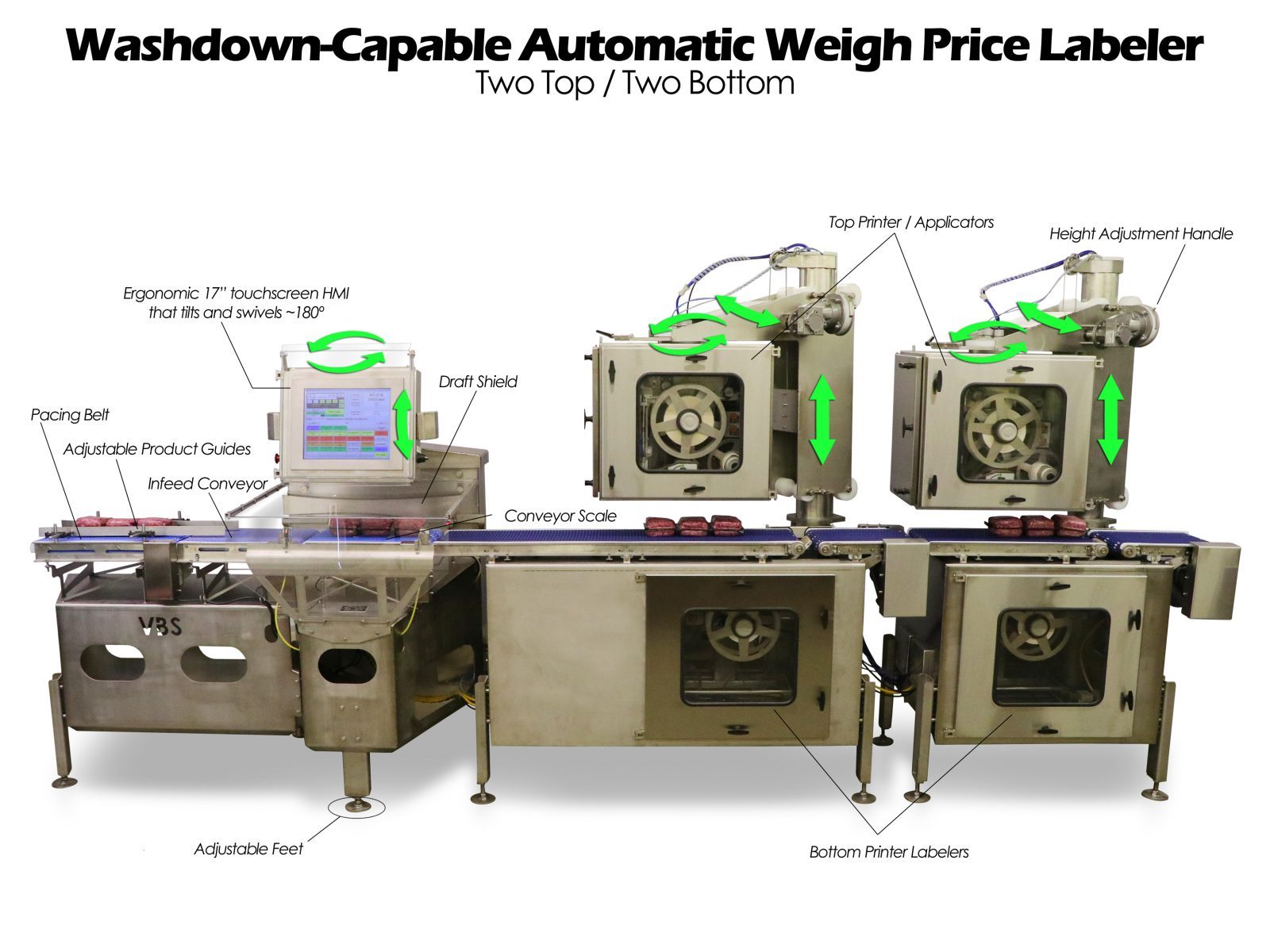 Label Designer Software (Included)
Supports most industry standard barcodes such as:
How do I create a label & print it?
Simply create the label with our Label Designer software on any Windows® desktop computer, transfer to a USB storage device and then upload to our Scale Data System (SDS). The SDS Controller can simultaneously store several labels for quick selection based on product. You can also test print a label on any compatible label printer to preview before transferring to the SDS.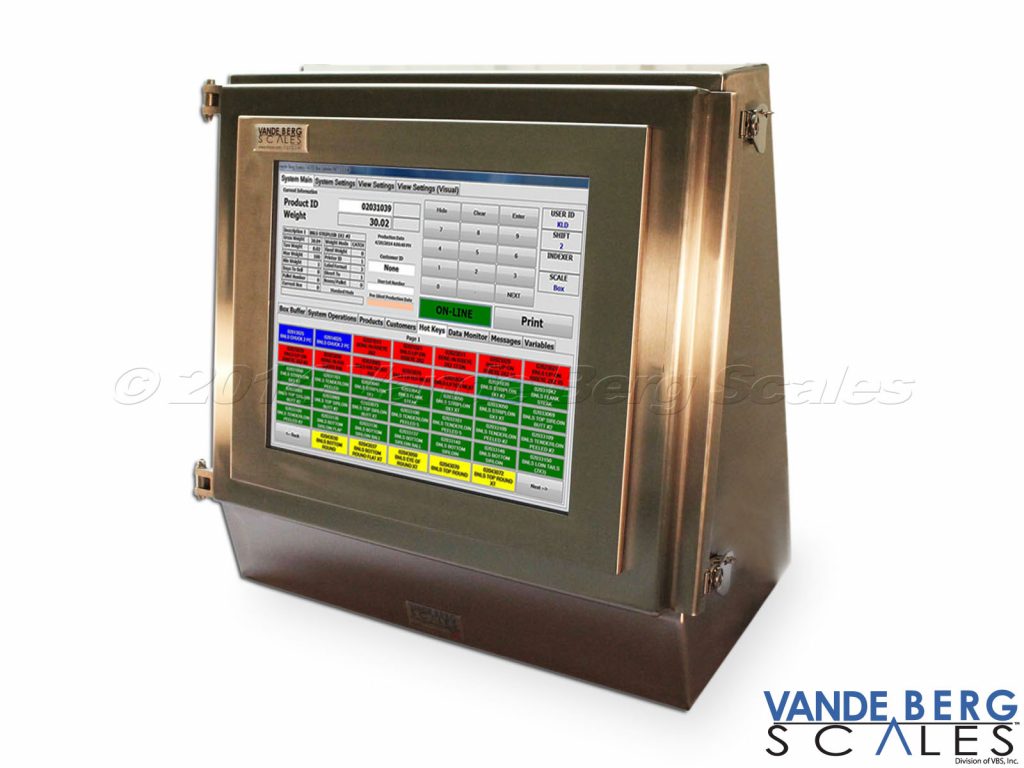 SDS Controller which accepts the label format for eventual label printing on a box or package. Learn more about the SDS Controller.
We make the toughest Automatic Weigh Price Labelers in the world!
Pork Box Weigh Price Labeling System with Scanning & Divert
Pork Tenderloin Weigh Price Labeling System with Backup Applicator
Super-Fast Weigh Price Labeling - 13 Amazing Features
Downloadable PDF Resources
Didn't find what you're looking for? Try these products.