What area do you cover? We cover IA, SD, MN & NE.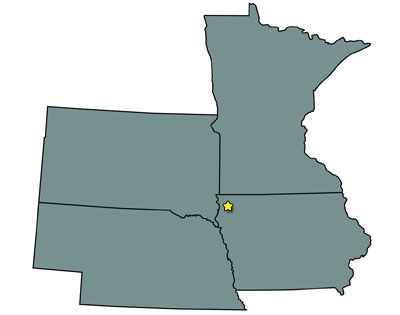 We offer in-ground or above ground NTEP approved truck scales with either steel top or cement top options. Our truck scales are considered the benchmark for ruggedness and performance in heavy use applications.



I am the project manager of the recent installation of the truck scale here in Le Mars, IA. I am contacting you today to say 'thank you' for having Allen on your staff. The purchase and installation of our new truck scale has been a great success and working with Allen is why I think it went so well. His attendance at our pre-construction and post-construction meetings was outstanding. His presence during the installation of the scale as well as the later installation of the controls was also top notch. Allen made me very comfortable in knowing that everything was being handled by him and made my job considerably easier. There is no doubt in my mind that I would definitely consider Vande Berg for any future scale needs.
Are you buying a scale or a foundation for your future?
This is really the question you should be asking.  The core issue is our experience history, our experience in how to locate a scale, our experience in making it convenient for you, our experience with the materials used in our foundation, our experience with the type of foundation for the environment, and lastly, our experience with a quality weighing device. Cheapest is NOT the best value in the long run.
Why buy a VBS Truck Scale?
We have been servicing and selling truck scales for over 40 years. We have seen it all. We know the qualities that allow a truck scale to last for decades. We DO NOT sacrifice quality. We WILL NOT cut corners when it comes to building and installing a truck scale. See our list below of truck scale differentiators.

Pitless Truck Scales offer a lower cost alternative to in-ground truck scales. Our scales have a low profile and offer easy maintenance compared with most truck scales.