Washdown Printer-Applicator
no more printer aliment hassles
---
---


Additional Features & Benefits:
Ethernet TCP/IP Communication
CAN Open Controller
Fool-proof hand crank for adjusting the height
Sealed motors and bearings
Fully backup all setting/info on a USB stick
Introducing a washdown compatible Printer/Applicator. Simply close the doors to keep all components dry before washdown. Printers are bolted to the conveyor thereby virtually eliminating realignment hassles during startup.
---
Features and Benefits:
NEMA-4X enclosure keeps printer components
dry during washdown
Simplified engineering improves reliability
Operator friendly Windows®-based controller
Inexpensive parts replacement
Printer is secured to the conveyor so no setup
time is needed after washdown
---
Uses an A-Class Mark II Datamax Print Engine
Choose either direct-thermal or thermal-transfer
4.16-in maximum print width
10-inch/sec print speed (application dependent)
203 dpi (8 dots/mm) resolution (ask for higher resolutions)
Serial RS-232, Parallel Bi-Directional, Ethernet Wired LAN Communication
---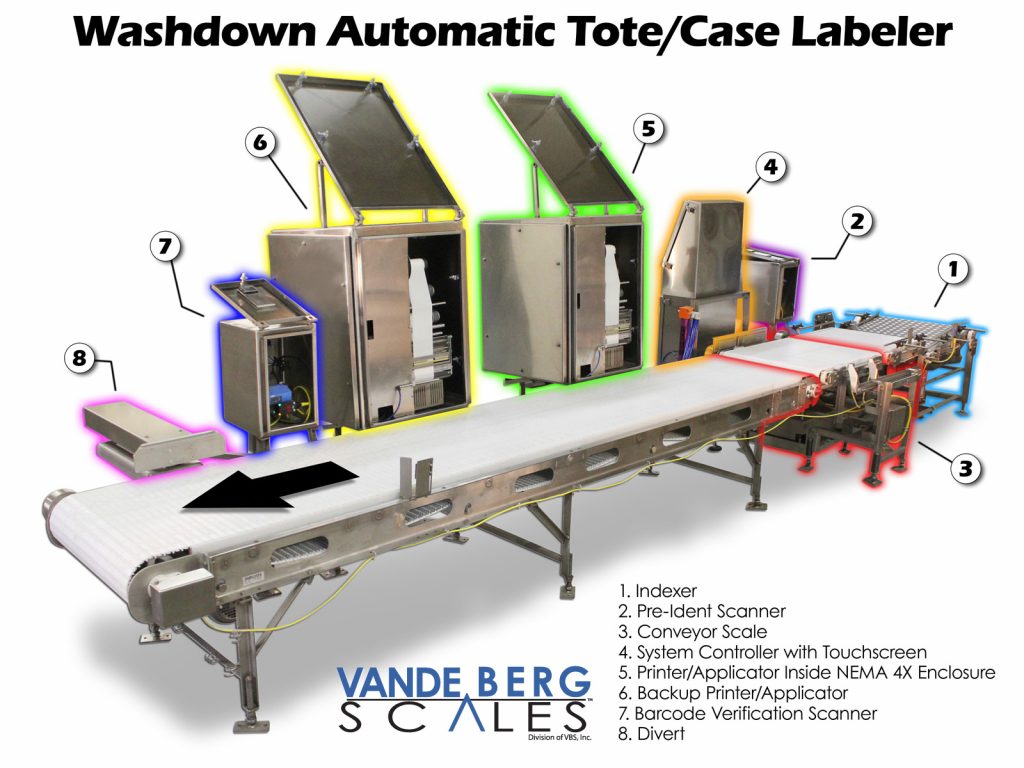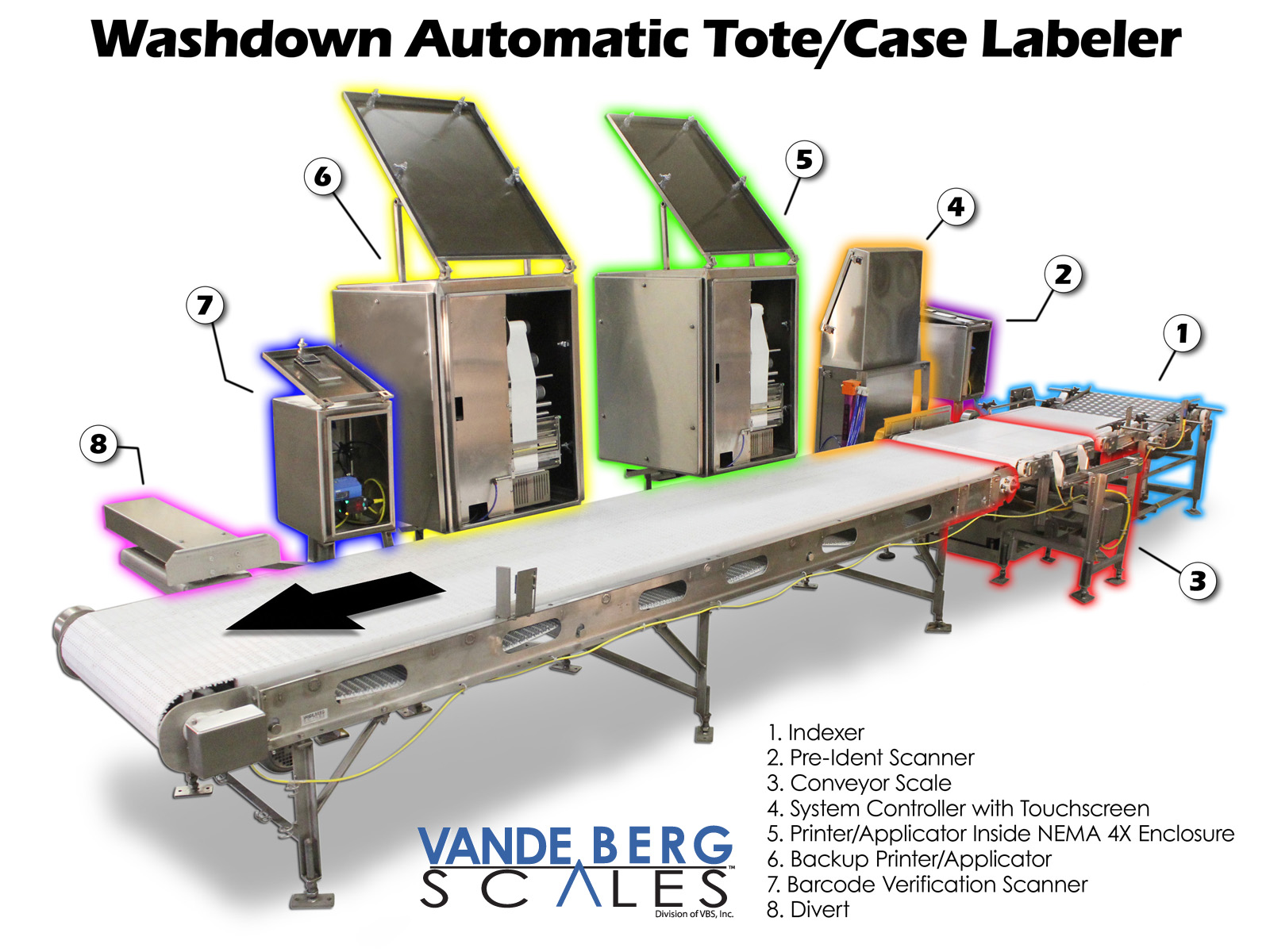 Automatic tote/case labeling system with 2 printer applicators.  All components are washdown-rated.
---