Washdown Printer Applicator
No more soggy printer components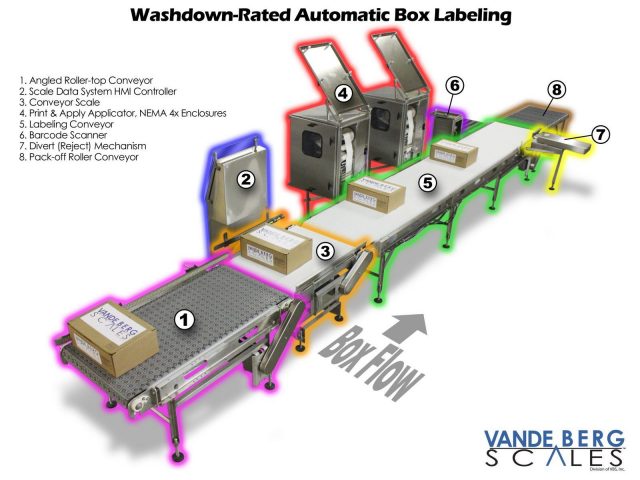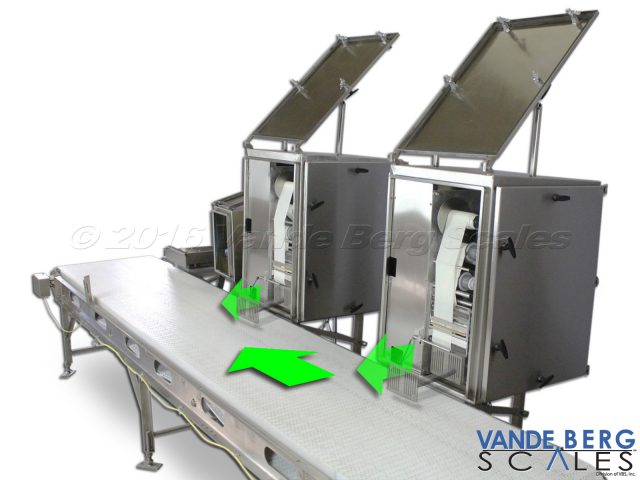 No parts pricing sucker punches – VBS uses standard, industry-available components that are easily attainable from multiple vendors, in the design and construction of our equipment assuring our customer economical, simplified, fast and efficient maintainability.
Introducing a washdown compatible Printer/Applicator. Simply close the doors to keep all components dry before washdown. Printers are bolted to the conveyor thereby virtually eliminating realignment hassles during startup.
NTEP is required when you are selling your product based on its weight.  Therefore all food processing facilities require an NTEP scale in their facility when capturing product weight.  NTEP is also required when transmitting a weight for creating a shipping label.
Uses an A-Class Mark II Datamax Print Engine
Washdown-Rated Automatic Box Labeling System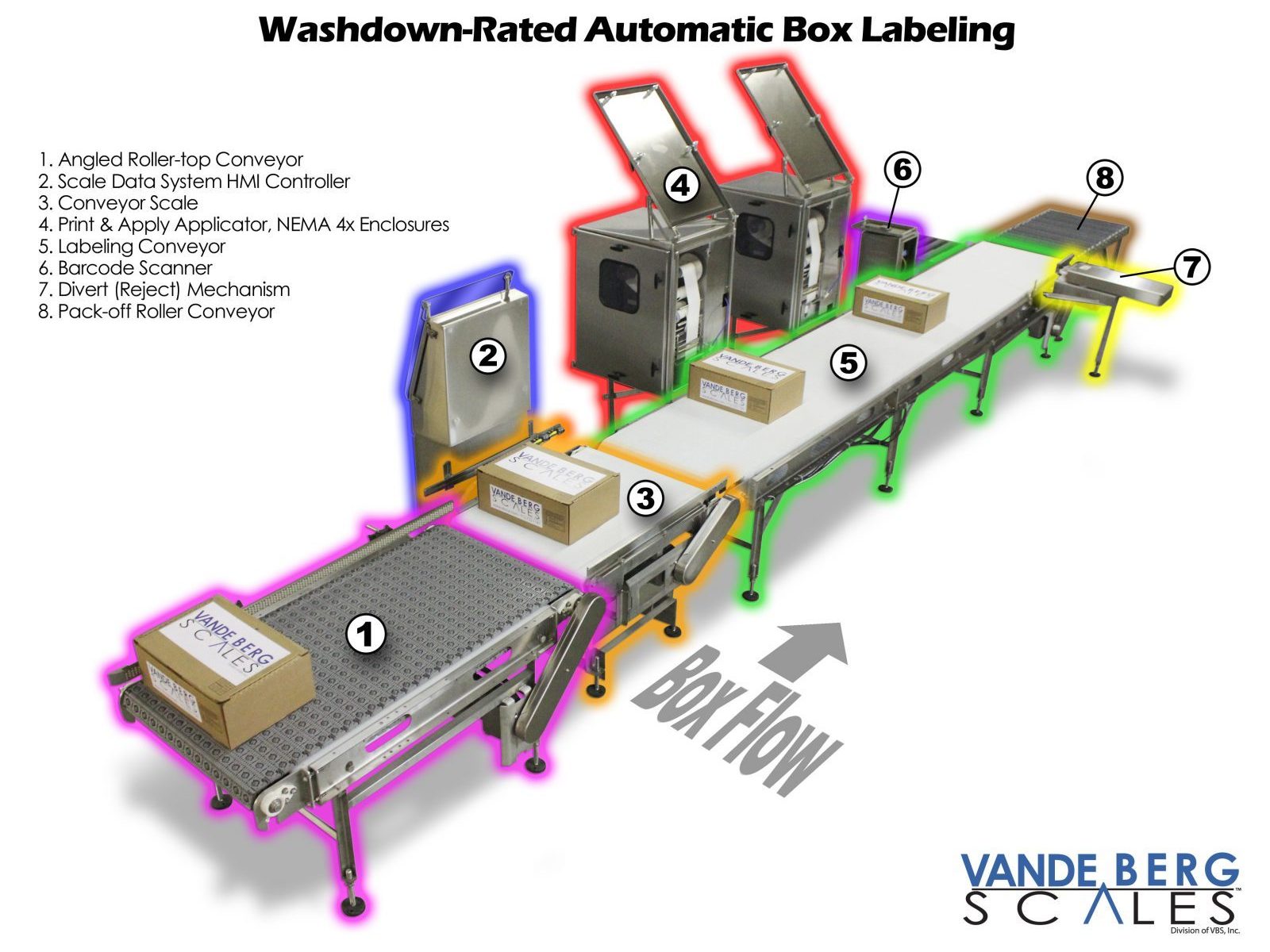 Washdown Automatic Box Labeling System (with preident scanner)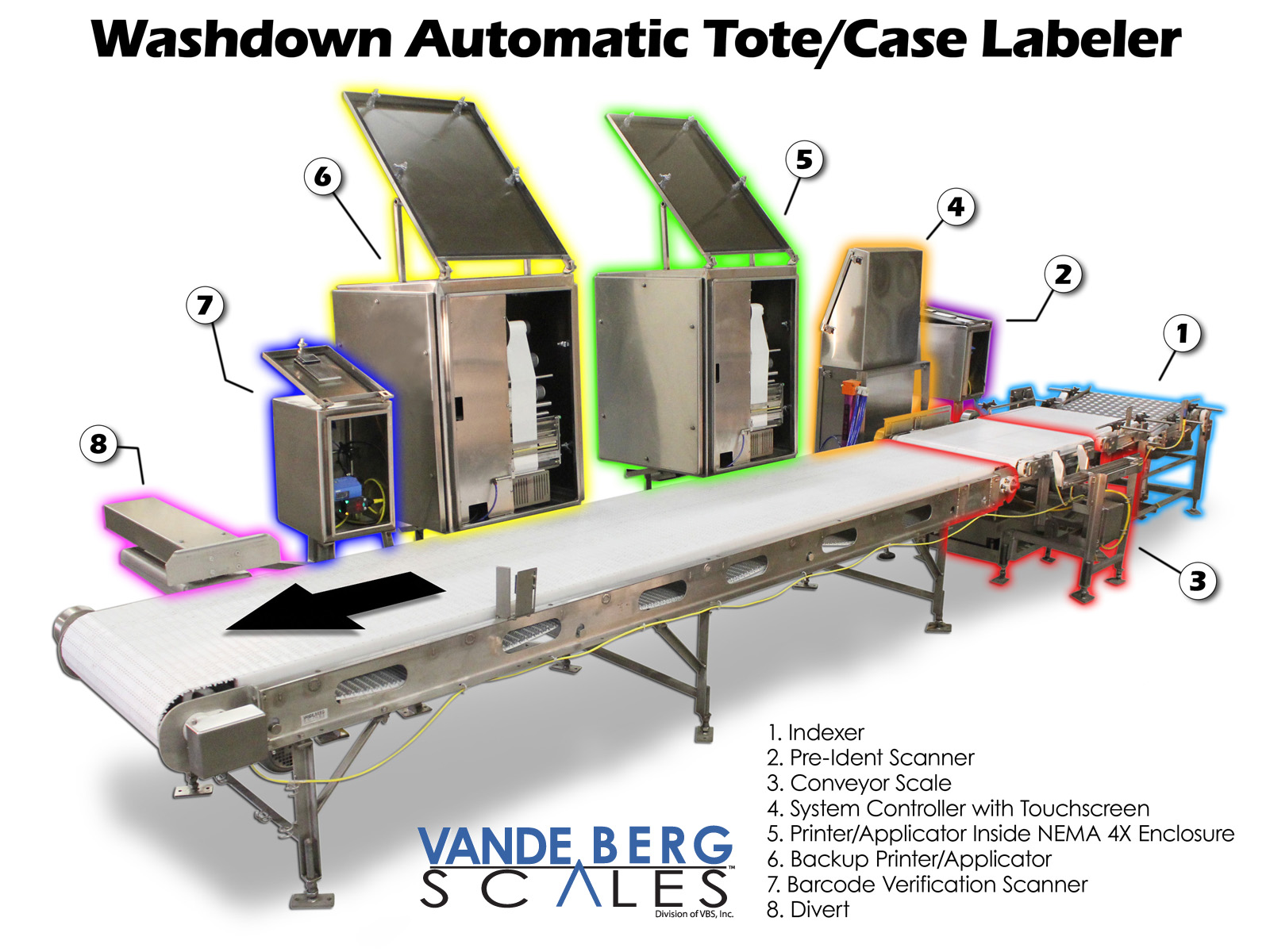 Downloadable PDF Resources
Didn't find what you're looking for? Try these products.