Washdown Weight Indicator (SDS-1000)
A new weight indicator with new possibilities




Thoughtful Design Features:
Water stays out! – The touchscreen HMIs are equipped with a front maintenance access door featuring a rain gutter and recessed seals. This gains maintenance access to the NEMA-4X rated and sealed touchscreen monitor, optional internal mounted UPS, and the industrial embedded computer controller.
Keeping life simple – We have also designed the cable/cord seal to permit entry without cable end removal.
High temps? No problem. – It can also function in 105-deg F ambient temperatures.
The SDS-1000 (Scale Data System) is a compact full-featured color touchscreen with an NTEP-approved weight indicator built into the enclosure. The SDS-1000 features a 10" NEMA 4X touchscreen display, powered by a robust controller.
Yes. Use this unite for your floor scale, conveyor scale, monorail or other weight-based process.
Yes – You can get the SDS with an NTEP approved weight indicator built right into the SDS with an approved metrological core eliminates the purchase of a separate weight indicator & enclosure. This simplifies the hardware solution.
NTEP is required when you are selling your product based on its weight.  Therefore all food processing facilities require an NTEP scale in their facility when capturing product weight.  NTEP is also required when transmitting a weight for creating a shipping label.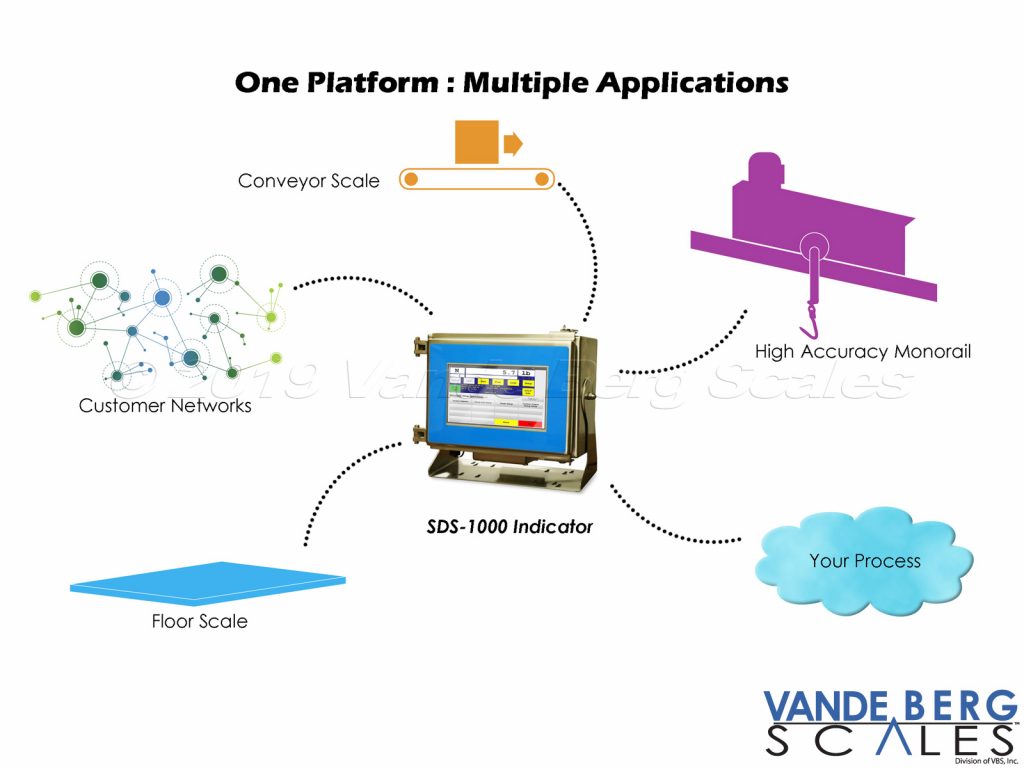 Downloadable PDF Resources
Didn't find what you're looking for? Try these products.