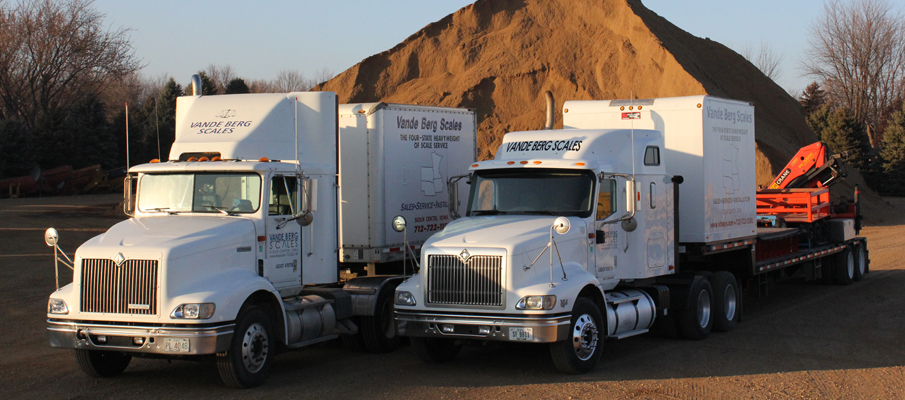 We offer a Knowledgeable and Accomplished Service Team to Repair your Scale Equipment
We get you up and running.
Contact: 712-722-1181 x115
We service them all – from the smallest to the largest scales.
Fully Stocked Vehicles
We have a 24 hour service line for all your needs
Vande Berg Scales service department is dedicated to help you run your business as efficiently as possible through proper installation, maintenance, and repair for your equipment. This starts with our onsite installation, where a trained service technician installs your equipment to manufacturer specifications. During and after the installation, your employees will be trained on proper use and maintenance of the equipment.
Vande Berg Scales also offers service agreements for your preventative maintenance schedule where technicians will go through the equipment looking for problems and ensuring the reliability and accuracy of the system. In the even of a breakdown, you can be assured VBS Inc  will be there with our phone support, quick on-site repair, and 24 hour service line. Our technicians have the knowledge, experience, and equipment to get you up and running and keep you there.