Radius Belt Conveyor Systems
Radius Belt Conveyor Systems Built Better… Because We Care!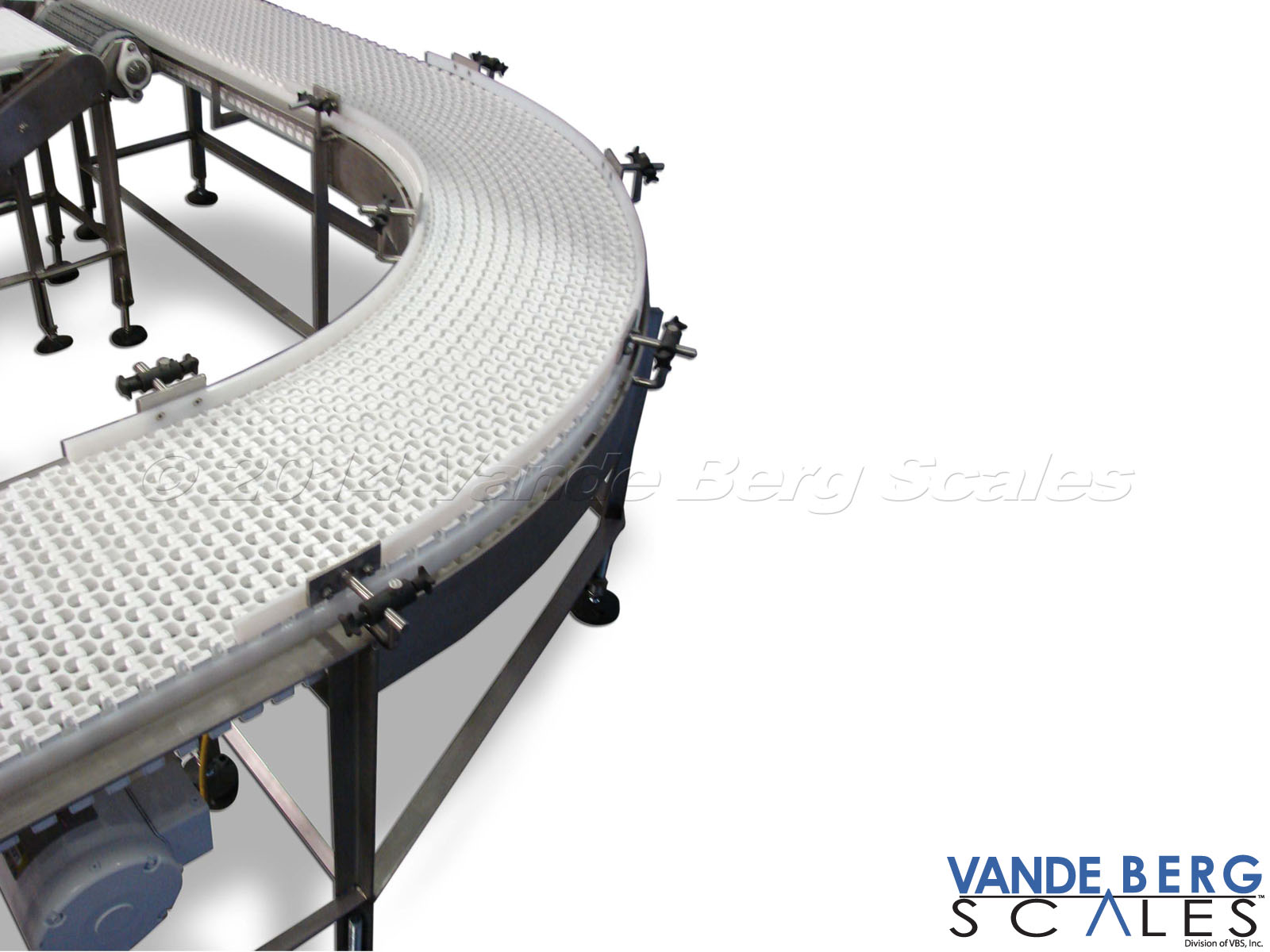 Today's belt technology has really enhanced creativity in conveyor design.
Bulky turns and long angles will no longer cause spacing problems in your plant. With a radius belt conveyor system, the direction that your product travels is determined by the travel of the belting. Product movement commonly is from 90° or 180°.
Vande Berg Scale' Radius Belt Conveyor Systems are space-saving labor reduction conveyors sturdily built to give your plant the highest ROI. That is why we build our conveyors with high quality materials like stainless steel and polyethylene belting. Our conveyor systems last!