Automatic Labeling Systems
Bringing you control, reliability, & flexibility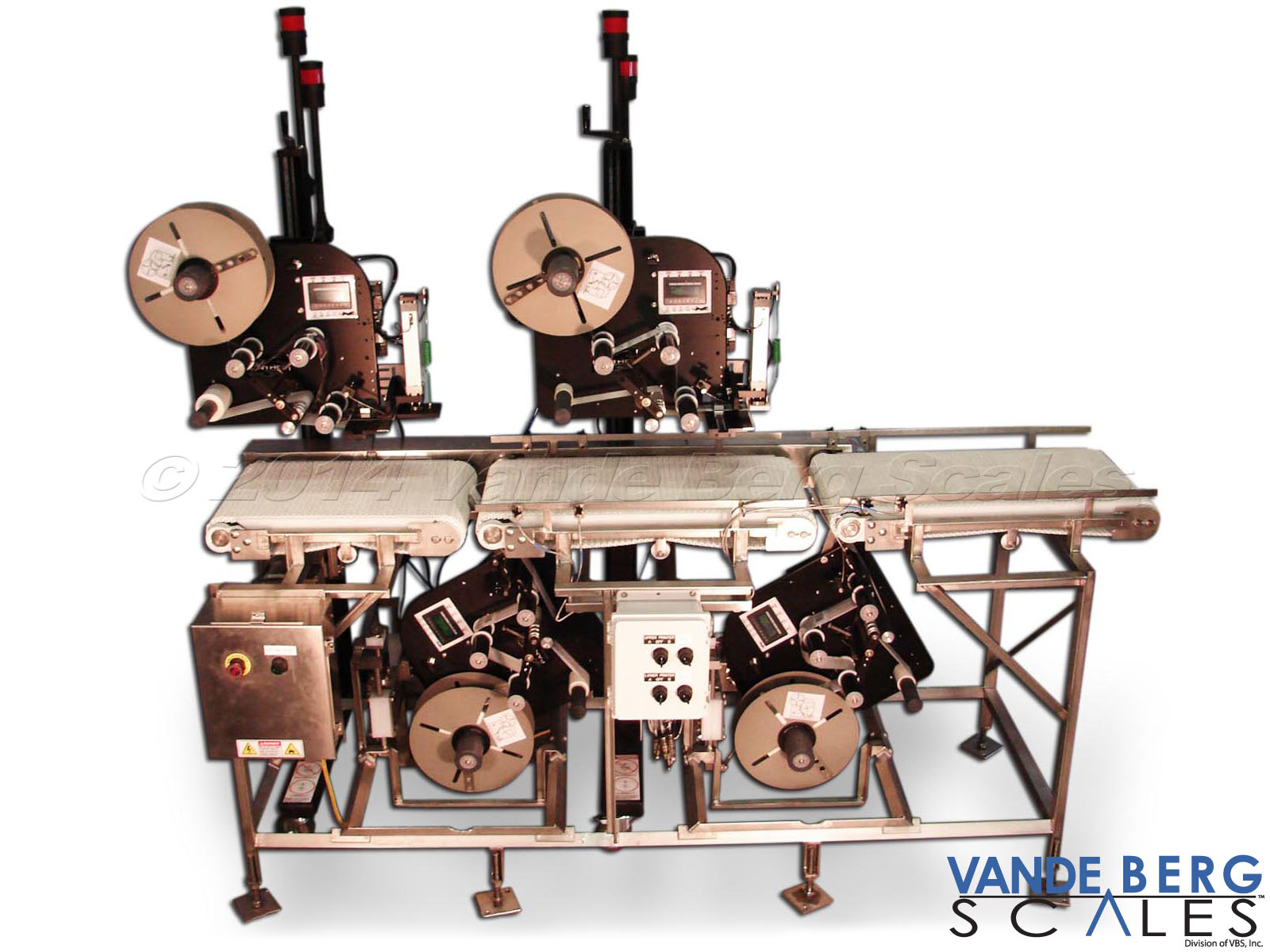 Why buy a labeling system from a scale company?
Because Vande Berg Scales has nearly 50 years of experience in bringing automated systems to your plant!
We build a sturdy, reliable, and flexible labeling system that helps you control costs by eliminating many of the labor intensive functions associated with labeling products.
Vande Berg Scales Automatic Labeling System Features:
Automatically labels packaged or boxed products
Automatically recognizes products
Works with in-motion scales, conveyors, and indexers to accurately label products
Automatically determines tare weights
Automatically accumulates daily production totals