Industrial Computer Solutions
Product Line Features:
Rock-solid foundation for your applications
Washdown rated NEMA-4X construction, where needed
Fast boot up, robust and laughs at viruses
Easily interface with your measuring equipment, if desired
---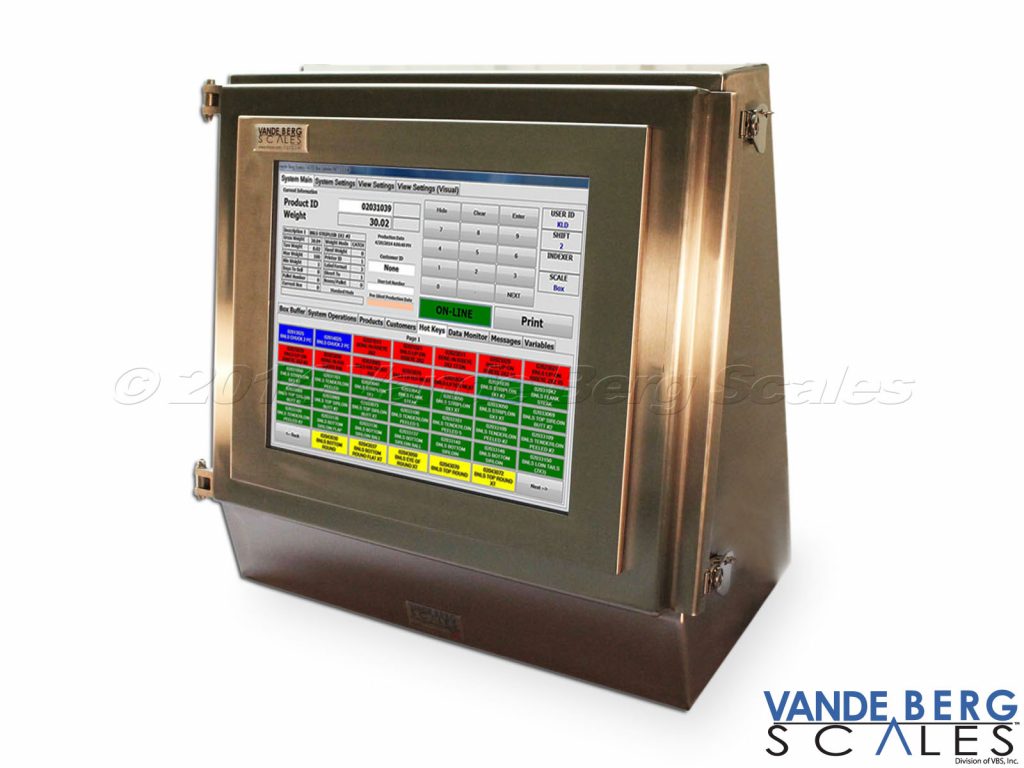 Large 17″ touchscreen. One platform, nearly limitless applications. Embedded Windows® OS ensures robustness and fast boot-up.
---
7-in touchscreen weight indicator.  NTEP rated with fast boot-up.  Includes internal audit trail with Ethernet connectivity.