Conveyor Systems
VBS fabricates the most durable and washdown friendly conveyor systems used in slaughterhouse and food processing facilities.  We also have non-washdown conveyor systems for warehouse and logistics applications.  Check out all the possibilities below!
---
Food Grade Conveyors
These conveyors are ideal for food processing plants and are rated for direct food contact. They incorporate innovative design features enabling your washdown crew to easily clean the conveyor.
---
These conveyors can singulate multiple lanes of food product into a single file line for scanning, checkweighing, labeling or metal detection.
---
Take multiple lanes of product and direct them to the center, left or right side of the belt.
---
Move your food product up or down to the next process. Choose from several styles which implement Easy-to-Clean design and construction techniques.
---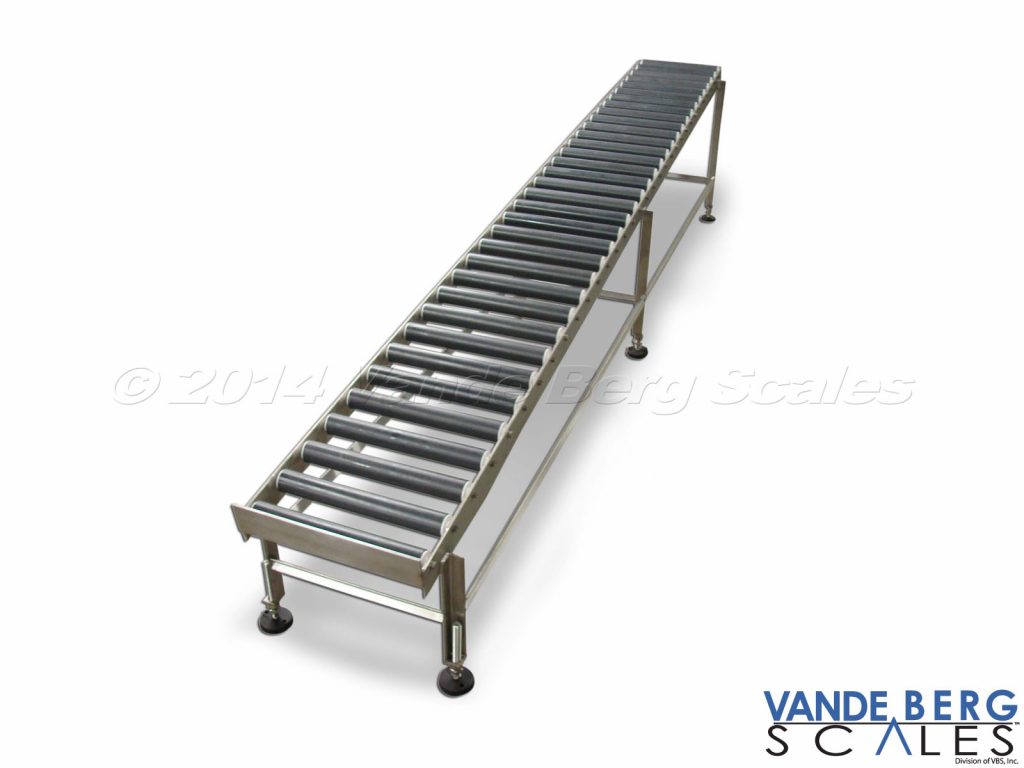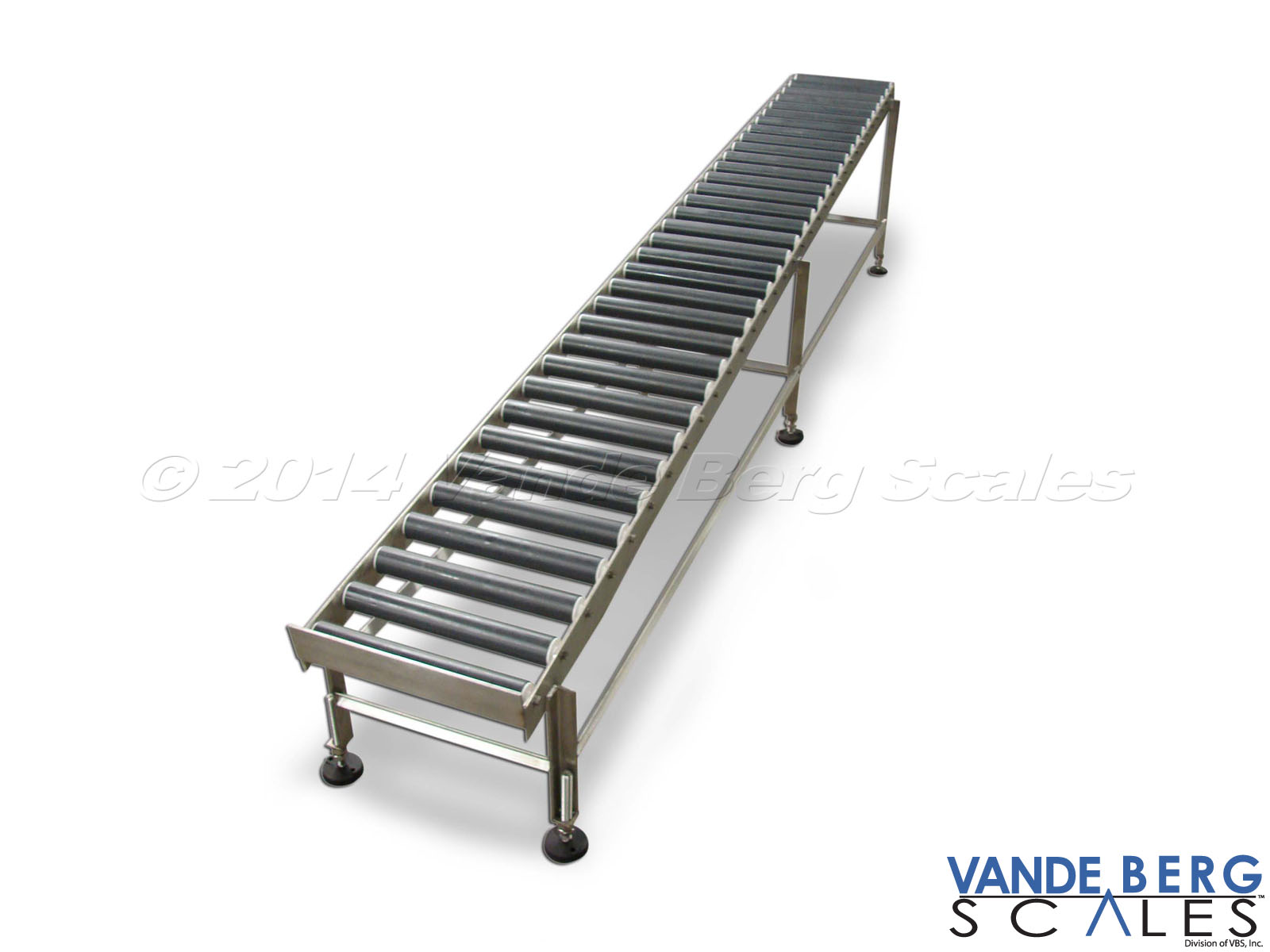 Gravity roller conveyors built for a washdown/corrosive environment. We have the solution with 304 stainless steel frame and solid PVC rollers.
---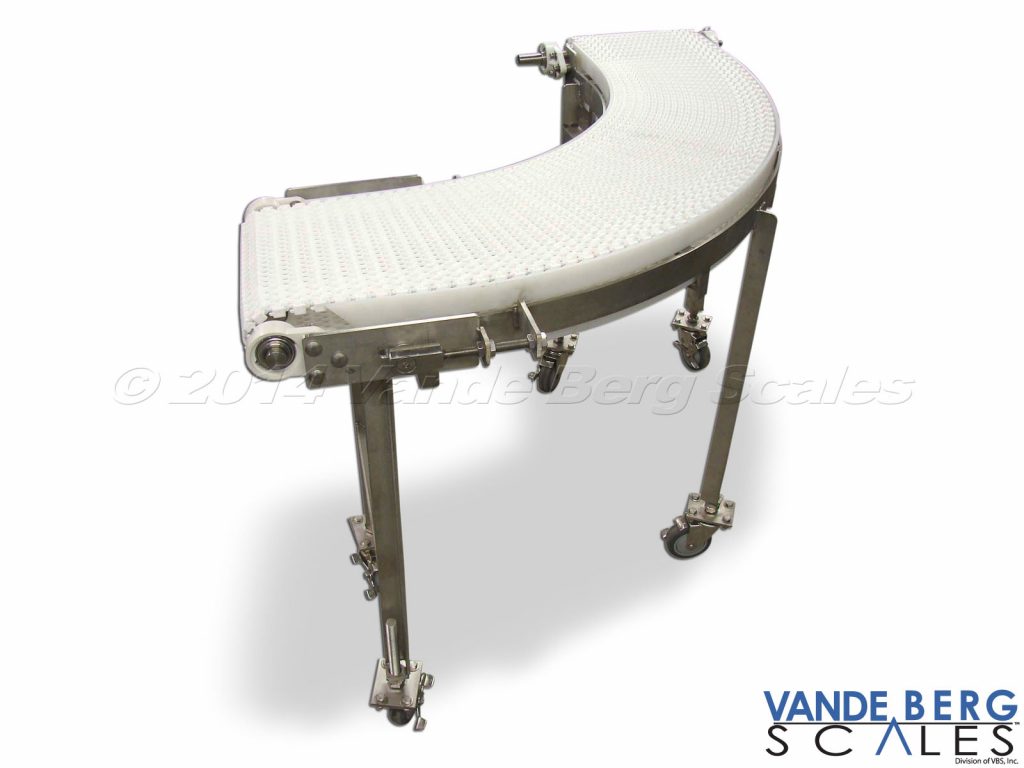 Turn tight corners and move around obstacles with our curved conveyors.
---
Choose any diameter accumulation table to efficiently stage products.  Variable speed control included.  Washdown foodgrade design.
---
Non-Food Grade Conveyors
Box transport conveyors can significantly reduce the manual handling of product. Reduce expensive labor and improve plant efficiency.
---
Indexing conveyors (Indexers) create a consistent gap between boxes/cases thereby virtually eliminating traffic jams.
---
Easily rotate your product 90 or 180-degrees, either direction so all your cases are the same orientation. Our process is gentle on product and utilizes a small footprint.
---