Box & Case Turning Conveyors
Rotate product on the fly
---
---


Box, or case, turning conveyors can easily rotate your product 90 or 180-degrees, either direction so all your cases are the same orientation.  Our process is gentle on product and utilizes a small footprint.
---
Features and Benefits:
gentle on product
easily integrated with indexers and product alignment conveyors
can handle boxes of designated sizes
we can work with your existing layout
---
When is a box turning conveyor needed?
If you have product which needs scanning, applying a label, pallet stacking, or when processes dictate one orientation followed by a different orientation, you might need a box turning conveyor.
---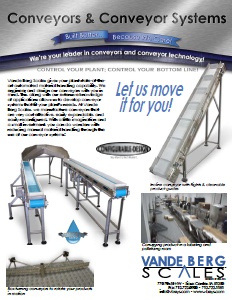 Download our PDF Brochure
---
Download our conveyor questionnaire for a quick response.
Contact us at 712-722-1181 to learn more.